Multidisciplinary Innovative Research Practices (MIRP-19)
Venue: Hotel Mercure Paris Ivry Quai de Seine, Paris, France
Date: January 26-27, 2019
Multidisciplinary Innovative Research Practices (MIRP-19)
Venue: Hotel Mercure Paris Ivry Quai de Seine, Paris, France
Date: January 26-27, 2019
USE OF THEORY IN FRAMEWORK DEVELOPMENT
Workshop on Scientific Method of Literature Review Analysis and Conceptual Design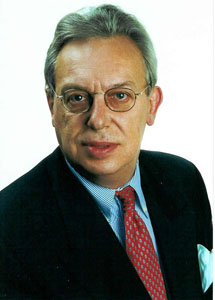 Prof. Dr. Rohaizat Bin Baharun (AMIM, MIMM, MANZN)
Professor of Marketing Azman Hashim International Business School (AHIBS) Universiti Teknologi Malaysia (UTM), Malaysia.
Profile:
Finished Ph.D. in 29 months from Stirling, Scotland, UK
Won 5 Best Papers in International Seminars
First Malaysia Chapter for World Neuromarketing
Listed in Who's Who in the World by Marquis, USA.
Two Ph.D. students won best Ph.D. students at UTM's Convo
2000 outstanding intellectuals of the 21 century by IBC Cambridge, UK.
Examiner for more than 100 Ph.D. and DBA included universities from Australia, Pakistan, and India
HEADLINE OF THE WORKSHOP √ Designing Conceptual Model √ Different between Conceptual and Hypothesised Model √ Criteria for Moderating and Mediating Variables √ Viva Evaluation on Moderating and Mediating Variables √ Mini Conceptual Presentation by Participant at the end of Workshop Note: English is the Medium of instruction of this workshop.
Sample Description